This week Kitty extends a warm welcome back to Dr. Thomas I. Margolis, Retinal and Ophthalmic Consultant as Guest Co-Host. Dr. Margolis will be filling in for Dr. Joseph J. Fallon, Jr. who will be in Chicago this week attending the
2008 Annual Meeting of the AMA House of Delegates.
For more information on
The American Medical Association
click here
!
Kitty and Dr. Thomas I. Margolis will interview Dr. Guri Bronner, Vitreoretinal Specialist with Foxman, Foxman & Margolis Consultants, P.C. Listener's are invited to call in with your questions and comments on Diabetic Eye Disease.


Dr. Thomas I. Margolis, Retinal and Ophthalmic Specialist
Dr. Thomas I. Margolis received his medical degree in 1989 from Harvard Medical School, Boston, MA. He received honors on his thesis: "New Mid-Infrared Lasers for Vitreous Membrane Cutting and Sclerostomy." Dr. Margolis is in a Private Group Practice located in Southern New Jersey. Foxman, Foxman & Margolis Associates, is limited to vitreoretinal diseases and surgery. He currently is the Principle Investigator in several clinical trials. To learn more about Dr. Margolis and to contact him please visit www.retina.com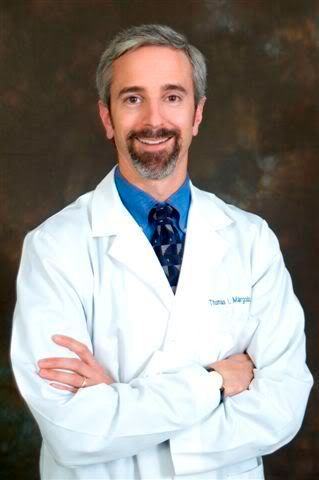 Photo Above: Dr. Thomas I. Margolis
Dr. Guri Bronner, Vitreoretinal Specialist
Drs Foxman, Foxman and Margolis are pleased to announce the addition of Guri Bronner, MD as their fourth vitreoretinal specialist. Dr. Bronner completed his Medical School at Robert Wood Johnson in New Brunswick, NJ and his Residency training at New Jersey Medical School. He then completed his fellowship training at the prestigious Vanderbilt University. He is equipped with knowledge and skills in the most advanced surgical and non-surgical techniques for treatment of diseases of the retina and vitreous. Dr. Bronner will also participate in the Clinical Trials Center at Retinal and Ophthalmic Consultants, helping to bring emerging new treatments to their patients before they are available elsewhere. Dr. Bronner is available for consultations at the Northfield, Cape May and Vineland offices.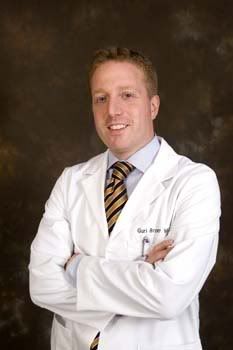 Photo Above: Dr. Guri Bronner
Kitty would like for her listener's to know that Dr. Thomas I. Margolis is her Retinal Specialist and she'd like to thank him for restoring and saving her Precious Eye Sight. She greatly appreciates the time that he has spent with her after hours educating her in Diabetic Eye Disease so that she can help others to understand. Kitty is very compassionate about the education of diabetic eye disease. Kitty has a little something today on her site to thank Dr. Tom as she refers to him for all his hard work!
Important Notice: Due to illness, Dr. Guri Bronner will not be able to appear at this time. Filling in for Dr. Bronner is his associate Dr. Scott Foxman. We look forward to having Dr. Bronner on in the near future and wish him well.
Dr. Scott Foxman, Retinal and Ophthalmic Specialist
Dr. Scott Foxman received his medical degree from Boston University School of Medicine in 1979. He completed his ophthalmology residency at the University of Minnesota and a retinal fellowship at the Jules Stein Eye Institute, UCLA. He is the Founder and President of Retinal & Ophthalmic Consultants. He is the Director of the Division of Ophthalmology of Atlantic Regional Medical Center. He is a Clinical Associate at the Scheie Eye Institute University of Pennsylvania. He is a Board Certified Ophthalmologist. He is the Principle Investigator of multiple research protocols, including the RISE Study sponsored by Genetech for diabetic macular edema. Dr. Scott Foxman is also the Section Editor of The Journal of The American Society of Retinal Surgeons. Dr. Foxman's practice is limited to retinal diseases and surgery.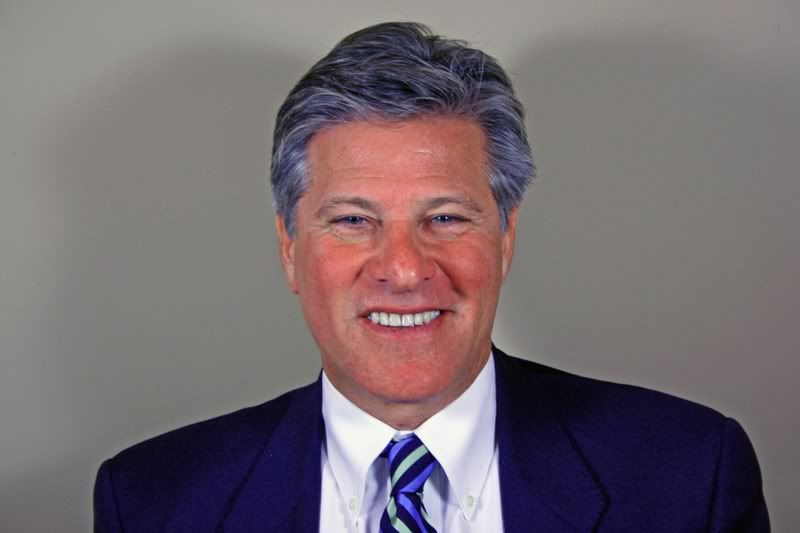 Photo Above: Dr. Scott Foxman
Thank You Dr. Tom for everything!!! You did Doctor My Eyes!
Big Hugs, Kitty
Listen to Diabetes Living Today® interview:
6/17/08 ~ Special Guest Co-Host Dr. Thomas I. Margolis, Retinal and Ophthalmic Consultant
6/17/08 ~ Special Guest Co-Host Dr. Thomas I. Margolis, Retinal and Ophthalmic Consultant
[ 55:33 ]
Play Now
|
Play in Popup