This week Kitty and Dr. Fallon will interview Milton Frantz, Pharmacist. Listener's are invited to call in with their questions and comments.
Tuesday

Milton Frantz
Milt has been a pharmacist for 40 years and has been involved in all areas of the profession, which have include Hospital practice, Retail practice, Consulting and as a Governmental Consultant. Milt recently retired after working for 26 years as a Senior Pharmaceutical Consultant with the Division of Medical Assistance and Health Services (Medicaid) and Pharmaceutical Assistance to the Age and Disabled (PAAD). Milt has been certified for the last 20 years in Diabetes management and education and Asthma management and education.
Milt is license in four states and hold degrees in pharmacy from the Philadelphia College of Pharmacy and Science (now USP) and University of Wyoming at Laramie (PharmD).
Milt now works part-time as a Retail Pharmacist and has his own Consulting Company.
Milt has been an Insulin Dependent Diabetic for 35 years.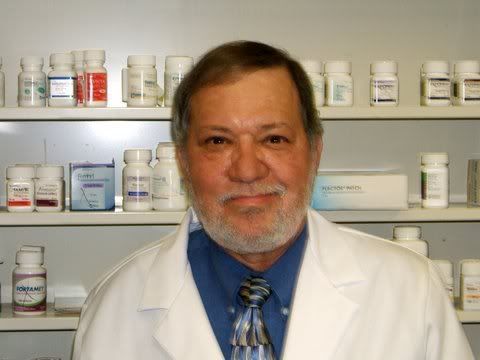 Photo Above: Milton Frantz
Listen to Diabetes Living Today® interview:
7/29/08 ~ Milton Frantz, Pharmacist
7/29/08 ~ Milton Frantz, Pharmacist
[ 52:27 ]
Play Now
|
Play in Popup