This week Dr. Fallon will interview
Dr. Guri Bronner,
Vitreoretinal Specialist
. Listener's are invited to call in with their questions and comments. 
Dr. Guri Bronner, Vitreoretinal Specialist
Drs Foxman, Foxman and Margolis are pleased to announce the addition of Guri Bronner, MD as their fourth vitreoretinal specialist. Dr. Bronner completed his Medical School at Robert Wood Johnson in New Brunswick, NJ and his Residency training at New Jersey Medical School. He then completed his fellowship training at the prestigious Vanderbilt University. He is equipped with knowledge and skills in the most advanced surgical and non-surgical techniques for treatment of diseases of the retina and vitreous. Dr. Bronner will also participate in the Clinical Trials Center at Retinal and Ophthalmic Consultants, helping to bring emerging new treatments to their patients before they are available elsewhere. Dr. Bronner is available for consultations at the Northfield, Cape May and Vineland offices.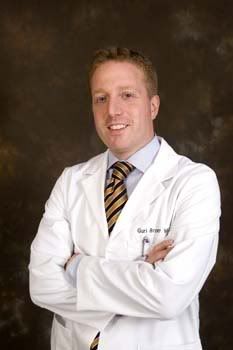 Photo Above: Dr. Guri Bronner
Listen to Diabetes Living Today® interview:
9/09/08 ~ Dr. Guri Bronner, Vitreoretinal Specialist
9/09/08 ~ Dr. Guri Bronner, Vitreoretinal Specialist
[ 53:02 ]
Play Now
|
Play in Popup