This week Kitty and Dr. Fallon will interview
Amy Tenderich
,
founder of DiabetesMine.
Amy Tenderich
Amy Tenderich is a journalist, book author and Health 2.0 expert based in San Francisco, CA. She began her career as a journalist, and has experience in magazine editing, marketing and PR. Following two stints overseas and 13 years of communications work in the Silicon Valley technology industry, she was diagnosed with Type 1 diabetes in May 2003, and subsequently launched DiabetesMine.comTM, "a gold mine of straight talk and encouragement for people living with diabetes" – for which she recently received the Lilly for Life Achievement AwardTM for diabetes journalism.
DiabetesMine.com is now considered the best-read diabetes blog in the country, and ranks in the Top 10 of the World's Top Blogs in Health & Medicine on the Health Care100 Index. Amy and DiabetesMine.com have been featured in Newsweek, Business Week, the Wall Street Journal, the UK Guardian, NPR's Future Tense, TechCrunch, and a number of other influential blogs and publications.
Amy is also Community Manager of a new social networking site for diabetics called DiabeticConnect.com.
She recently collaborated with Dr. Richard Jackson, a leading physician from Joslin Diabetes Center in Boston, to co-author the book, "Know Your Numbers, Outlive Your Diabetes" – hailed as the first-ever straightforward guidebook providing a clear strategy for living well with diabetes and avoiding the long-term health damage it can cause.
As Co-Founder of TnT Initiatives, LLC, Amy is a regular contributor to a number of leading diabetes publications, and provides consulting services to pharmaceutical companies and healthcare technology innovators.
She holds a B.A. in Journalism from California State University, Long Beach, and an M.A. in Communication Studies from the University of California at Santa Barbara.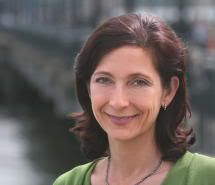 Photo Above: Amy Tenderich
Listen to Diabetes Living Today® interview:
11/25/08 ~ Amy Tenderich, "DiabetesMine"
11/25/08 ~ Amy Tenderich, "DiabetesMine"
[ 55:11 ]
Play Now
|
Play in Popup