This week Kitty and Dr. Fallon will interview
Greg Bauer
,
Type One Diabetic
. 
Greg Bauer
Greg Bauer is a 34 year old sales representative who works for a Bio-Pharmaceutical company covering Philadelphia and Southern Jersey; his sales focus is on diabetes management. He has been working in the Diabetes industry for 5 years. He began his career selling insulin pumps and then moved to Amylin Pharmaceuticals, Inc. who market two medications that help treat both Type 1 and Type 2 diabetes. It was not by chance that Greg found himself working in the Diabetes industry; it was a choice he made. Greg has a special inertest in helping people with Diabetes; he has had Type 1 for over 20 years.
He remembers the day that he was diagnosed like it was yesterday. "I had all of the classic symptoms of the disease: unquenching thirst, frequent urination, lack of energy and losing weight. I remember asking my Dad if something was wrong with me." He said, "Why do you ask?" I told him, "I LOVED WATER and could not get enough of it." My Dad didn't know how to respond so to be on the safe side he scheduled an appointment with my family doctor. When they tested my blood glucose it read "HIGH". We were sitting in my doctor's office when he told me that I had Diabetes; I remember thinking that I was going to die! Needless to say my life changed forever on June 7, 1988.
Growing up with a disease like Diabetes presented a number of challenges for me and family. For example, low blood glucose, high blood glucose, trips to the hospital, poor control, better control, and now great control – last 4 A1C's under 6.5! Throughout my 20 years of living this disease I have experienced it all, the highs of success and blood glucose, the lows and severe hypoglycemia.
When people discover that I have Diabetes the typical response is, "I feel bad for you or that stinks." My response is always the same, "I feel fortunate that I have a manageable disease, that does take a lot of discipline, but that's fine with me." There are so many other unmanageable diseases that are killing people everyday. I was told that I would be able to live a "normal" life; that helped me keep focus.
Most importantly, I truly believe that we are all dealt a hand in life; what you choose to do with that hand is up to the individual person. Diabetes was one of the cards that were dealt to me; with the help of my support system of family and friends, I am able to manage the ups and downs of the disease to live a normal life. I currently live in West Chester, Pennsylvania with my wife, Valerie, and our dog, Hana. We enjoy traveling and spending time with our family and friends.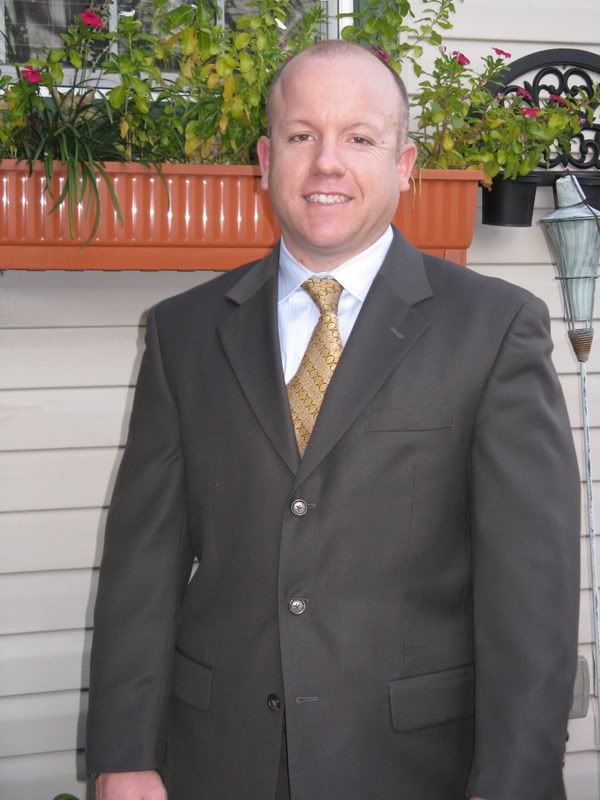 Photo Above: Greg Bauer
Listen to Diabetes Living Today® interview:
11/11/08 ~ Greg Bauer, Type 1 Diabetic
11/11/08 ~ Greg Bauer, Type 1 Diabetic
[ 56:12 ]
Play Now
|
Play in Popup