Diabetes Living Today® radio program, provides listeners with education, inspiration and motivation to live healthy and well with diabetes.  Whether you have diabetes or know someone who does Diabetes Living Today® radio program offers experience, insight, education and tips to manage life with diabetes.  Through interviews, including "World Class" Research Scientist, physicians and people living with diabetes, living well tips and questions from the listening audience, host Kitty Castellini and Endocrinologist Dr. Joseph J. Fallon, Jr. are there every step of the way to offer guidance, advice, and most of all, support.
This week Kitty and Dr. Fallon will interview Sheri Colberg, PhD.  
Sheri Colberg, Ph.D.
Sheri Colberg, Ph.D., FACSM, is an exercise physiologist, author, researcher, and professor of exercise science at Old Dominion University (Norfolk, VA).  A graduate of Stanford University and the University of California, Berkeley, she specializes in research in diabetes and exercise, conducting extensive clinical research with funding from the American Diabetes Association and others.  To date, she has authored eight books: The Diabetic Athlete (2001), Diabetes-Free Kids (2005), The 7 Step Diabetes Fitness Plan (2006), 50 Secrets of the Longest Living People with Diabetes (2007), The Science of Staying Young (2007), Matt Hoover's Guide to Life, Love, and Losing Weight (2008), Diabetic Athlete's Handbook (2008), and Diabetes? No Problema (2009).  In addition, she has authored over 150 research and educational articles on exercise, diabetes, nutrition, healthy lifestyles, weight loss, and more.
Dr. Colberg has over four decades of practical experience as a (type 1) diabetic exerciser.  A frequent lecturer on diabetes, exercise, fitness, health, and more, she is also a reviewer and editorial board member for several diabetes- and exercise-related scientific journals, a member of two diabetes publications' advisory boards, a contributor and advisory board member of dLife, a fellow of the American College of Sports Medicine (FACSM), a professional member of both the American Diabetes Association, and a member of the board of directors for the Diabetes Exercise & Sports Association and section editor for their newsletter.  "She is also the executive director of the Lifelong Exercise Institute and the director of exercise physiology for Insulite Laboratories."  An avid recreational exerciser, she enjoys swimming, walking, fitness machines, biking, tennis, weight training, hiking, yard work, and more.  She resides in Virginia Beach with her husband and their three sons.  Information about her published and upcoming books, articles, lectures, and more can be accessed at www.shericolberg.com.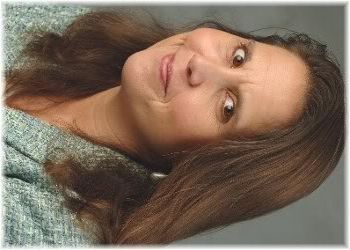 Photo Above:  Sheri Coberg, Ph.D.
Listen to Diabetes Living Today® interview:
2/17/09 ~ Sheri Colberg, Ph.D.
2/17/09 ~ Sheri Colberg, Ph.D.
[ 55:08 ]
Play Now
|
Play in Popup