Diabetes Living Today®
radio program, provides listeners with education, inspiration and motivation to live healthy and well with diabetes. Whether you have diabetes or know someone who does
Diabetes Living Today®
radio program offers experience, insight, education and tips to manage life with diabetes. Through interviews, including "World Class" Research Scientist, physicians and people living with diabetes, living well tips and questions from the listening audience, host Kitty Castellini and Endocrinologist Dr. Joseph J. Fallon, Jr. are there every step of the way to offer guidance, advice, and most of all, support.
This week Kitty and Dr. Fallon will interview Endocrinologist Dr. Matthew S. Kane.

Dr. Matthew S. Kane
Matthew S. Kane, M.D. is a private practice endocrinologist practicing in West Chester Pennsylvania.  He graduated from the University of Ottawa Medical School in 1984.  He is board certified in Endocrinology and Metabolism.  He completed his fellowship at Temple University in Endocrinology and Metabolism.
Dr. Kane's present practice includes two physicians, two nurse practitioners, and a CDE/PA (Certified Diabetic Educator/Physician Assistant).  He has been treating patients with Diabetes for twenty years.  Dr. Kane has been lecturing on Diabetes to colleagues and the community since 1987.  He is presently a speaker for many pharmaceutical companies.
Dr. Kane has been married for twenty years.  He has three children: a 17-year-old daughter and two sons ages 15 and 12.  He enjoys playing golf with his children.  He also enjoys coaching basketball and baseball with his sons.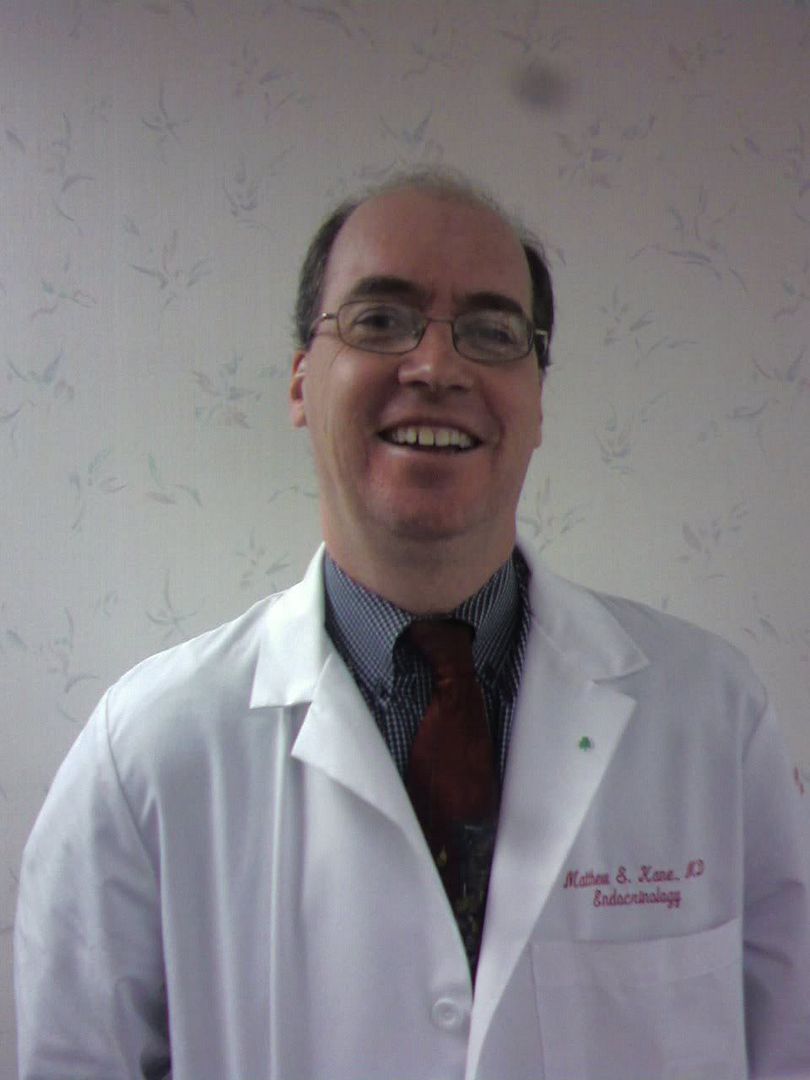 Photo Above:  Dr. Matthew S. Kane
Listen to Diabetes Living Today® interview with Dr. Matthew S. Kane
March 31, 2009 ~ Endocrinologist Dr. Matthew S. Kane
March 31, 2009 ~ Endocrinologist Dr. Matthew S. Kane
[ 54:38 ]
Play Now
|
Play in Popup