Diabetes Living Today®
radio program, provides listeners with education, inspiration and motivation to live healthy and well with diabetes. Whether you have diabetes or know someone who does
Diabetes Living Today®
radio program offers experience, insight, education and tips to manage life with diabetes. Through interviews, including "World Class" Research Scientist, physicians and people living with diabetes, living well tips and questions from the listening audience, host Kitty Castellini and Endocrinologist Dr. Joseph J. Fallon, Jr. are there every step of the way to offer guidance, advice, and most of all, support.
This week Kitty and Dr. Fallon will host an "Open Forum".  Joining them in the studio will be type one diabetic Karen Tomaziefski from Marlton, N.J.  Karen will share how her life as a diabetic has changed since adopting her daughter Riley Grace Tomaziefski.
Karen Tomaziefski
Karen F. Tomaziefski, 43 has lived with insulin dependent diabetes for 30 years. She knew prior to getting married in 2000 that she would have difficulty getting pregnant due to premature ovarian failure. Karen and her husband, Brad talked about the possibility of adoption early on and they both were open to it. Life was busy for Karen with the demands of her career as an FDA investigator, caretaker of other family members, and as a wife. One day after realizing how much time had gone by, Karen and her husband decided to enter an adoption program.
Karen had her doubts as to whether she would have the energy needed to be a mom at over 40 years of age and having diabetes. Then on the morning of her father's funeral in January 2006, Karen heard a soft voice whisper in her ear, "Karen you are still young, family is what life is all about." Karen knew this was her father trying to reassure her and from that moment she felt more confident.
After what seemed like an eternity of waiting, Karen and her husband were blessed with a beautiful baby girl in June 2007.  Karen decided to resign from the FDA after 16 years to be a stay at home mom for Riley Grace. Karen's life hasn't been the same since.
Karen was also diagnosed with Celiac Disease two years ago which requires a lifetime commitment of eating a gluten free diet. Karen and her family eat mostly organic whole foods and natural gluten free snacks with no artificial ingredients. Karen wants to teach her daughter healthy eating habits early on since there is a history of diabetes and cancer in her daughter's birth family.
Karen believes that motherhood has been the most difficult but rewarding role she has ever had.  Riley, now almost two is a bundle of energy that keeps Karen on her toes. With motherhood, Karen feels that she has lost some control of her diabetes. Karen feels that with her time and attention now focused on her daughter, she doesn't always take the time to check her sugar prior to eating and count carbohydrates. Karen's AIC has gone from a 7 to 8, but her doctor thinks it's better for Karen to have a higher average blood sugar with a toddler at home. Karen had been more prone to low blood sugars in the past. Karen wears an insulin pump and has decided to take advantage of its features such as reminders to check blood sugars and bolus calculator to better manage her blood sugars.
In Karen's spare time, she enjoys spending time with other moms from the Holistic Moms Network, doing Internet research, reaching out to others about diabetes and celiac disease, and sewing.
Karen feels blessed that she has not had any major diabetes related complications and thanks the support of her family and friends for that. Karen also feels blessed to have a wonderful husband and precious daughter.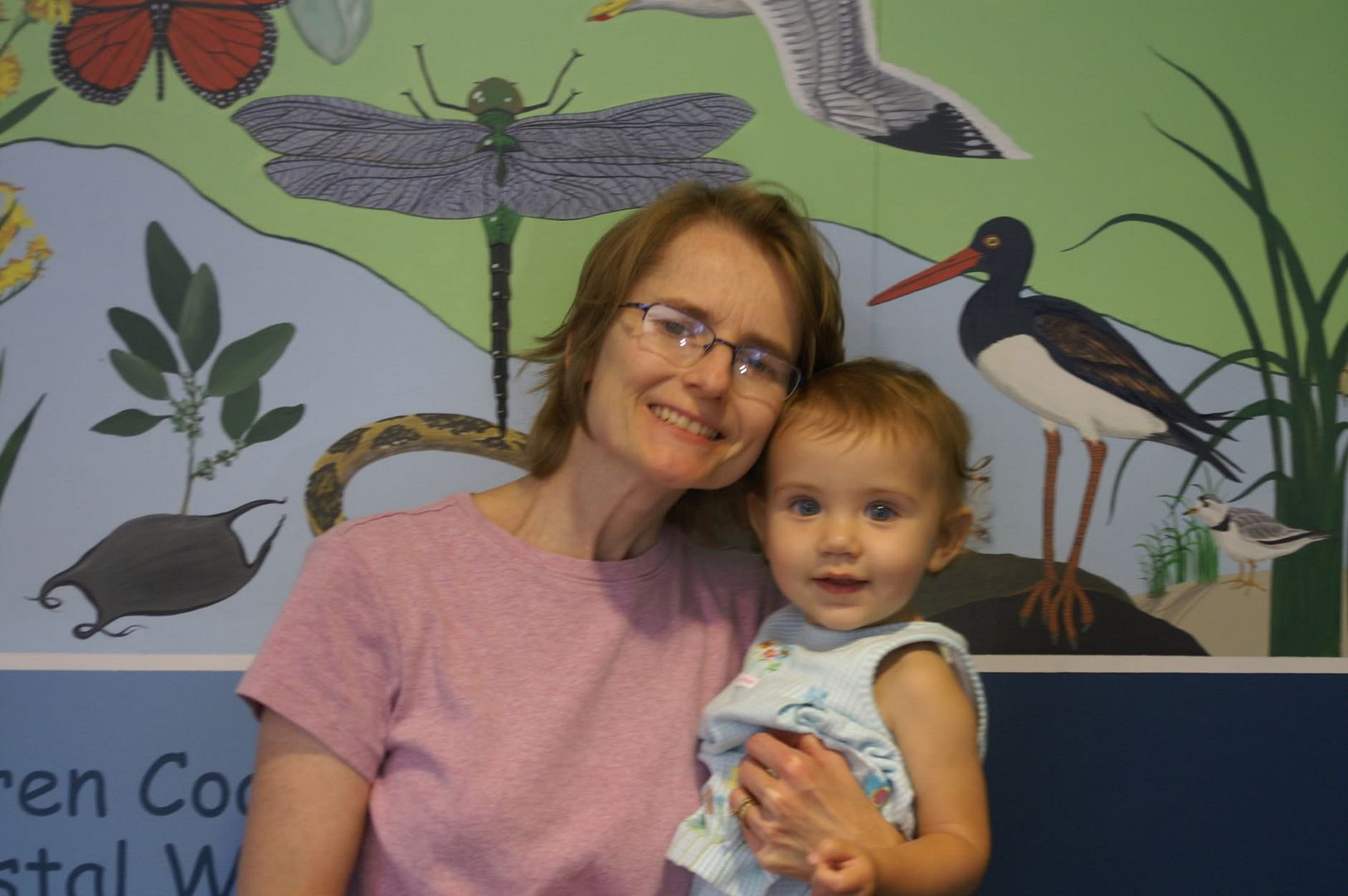 Photo Above:  Karen & Riley Grace Tomaziefski
Listen to Diabetes Living Today® interview with Karen Tomaziefski
April 7, 2009 ~ Diabetes Living Today® ~ No Sugar Added™ Open Forum with Karen Tomaziefski
April 7, 2009 ~ Diabetes Living Today® ~ No Sugar Added™ Open Forum with Karen Tomaziefski
[ 55:06 ]
Play Now
|
Play in Popup