Diabetes Living Today®
radio program, provides listeners with education, inspiration and motivation to live healthy and well with diabetes. Whether you have diabetes or know someone who does
Diabetes Living Today®
radio program offers experience, insight, education and tips to manage life with diabetes. Through interviews, including "World Class" Research Scientist, physicians and people living with diabetes, living well tips and questions from the listening audience, host Kitty Castellini and Endocrinologist Dr. Joseph J. Fallon, Jr. are there every step of the way to offer guidance, advice, and most of all, support.
This week Kitty welcomes back Dr. Kevin Fleming, who will guest co-host for Dr. Fallon.   Dr. Fallon is in Chicago attending the 158th annual meeting of the American Medical Association.  President Obama will be speaking on Monday, June 15, 2008 at the annual meeting on the importance for the need for health system reform.  We look forward to hering Dr. Fallons update on this event.
Kitty and Dr. Fleming will interview guest Chrissy Fleming on what it is like to live with a diabetic.  
Dr. Kevin Fleming, born in Brookly, NY has lived with type one diabetes since the age of 11.  Dr, Fleming received his medical degree in 1979 from Georgetown University.  Dr. Fleming is board certified in Family Practice.  He is currently the Chief Department of Family Practice at Our Lady of Lourdes Health System.
Photo Above:  Dr. Kevin Fleming
Chrissy Fleming
Chrissy Fleming received her BS from Rutgers University in 1991.  Chrissy worked at Our Lady of Lourdes Health System for 15 years.  She currently is a Hospice Nurse for VITAS Hospice.  Chrissy is the wife of Dr. Kevin Fleming.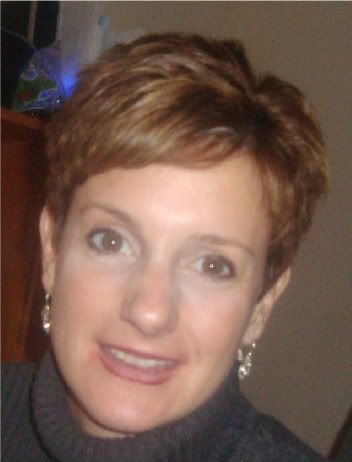 Photo Above:  Chrissy Fleming
Listen to Diabetes Living Today® interview with Dr. Kevin and Chriss Fleming
June 16, 2009 ~ Chrissy Fleming talks about what it's like to live with a diabetic!
June 16, 2009 ~ Chrissy Fleming talks about what it's like to live with a diabetic! [55:53]
Play Now
|
Play in Popup