Diabetes Living Today®
radio program, provides listeners with education, inspiration and motivation to live healthy and well with diabetes. Whether you have diabetes or know someone who does
Diabetes Living Today®
radio program offers experience, insight, education and tips to manage life with diabetes. Through interviews, including "World Class" Research Scientist, physicians and people living with diabetes, living well tips and questions from the listening audience, host Kitty Castellini and Endocrinologist Dr. Joseph J. Fallon, Jr. are there every step of the way to offer guidance, advice, and most of all, support.
This week Kitty and Dr. Fallon will interview Endocrinologist Dr. Edward B. Ruby from Thomas Jefferson University Hospital.  
Edward B.Ruby, M.D., F.A.C.P., F.A.C.E.
Dr. Edward B. Ruby was born in Philadelphia and raised in Atlantic City, New Jersey.  He graduated Atlantic City High School in 1963 and then obtained his Bachelor of Science degree at Marietta College in Marietta, Ohio.  He graduated from Jefferson Medical College in Philadelphia in June, 1971 and then completed an Internal Medicine residency at York Hospital in York, Pa.  His Endocrinology Fellowship was performed at Pennsylvania State University Hospital in Hershey, Pa.  Following his Endocrine Fellowship, he entered the United States Army as a Major at Landstuhl, West Germany serving as the Endocrinologist for the Armed Forces in Europe for two years.  Since returning to the United States, he has worked at Thomas Jefferson University as an Assistant Professor in Medicine in the division of Endocrinology in Philadelphia and has served as the Chief of Endocrinology at Mercy Catholic Medical Center in Darby, Pa.  Dr. Ruby is Board Certified in Internal Medicine and in Endocrinology, Diabetes, and Metabolism.  Dr. Ruby enjoys the practice of endocrinology, especially caring for all of his patients, and thoroughly enjoys teaching the internal medicine residents and medical students at Thomas Jefferson University and Mercy Catholic Medical Center.  He has been selected as one of "The Best Doctors in America" from 1996-present and has received Best Teacher Awards on several occasions from the Internal Medicine Residency programs at and Thomas Jefferson UniversityMercy Catholic Medical Center.
Dr. Ruby has served as President of the Philadelphia Endocrine Society and is also a Fellow of The American College of Physicians, a Fellow of the American Association of Clinical Endocrinologists, and a member of The Endocrine Society, The American Diabetes Association, The American Society for Bone and Mineral Research.  He is also certified in the field of Bone Densitometry (interpreting bone density studies for osteoporosis).
Dr. Ruby's hobbies include wine collecting, traveling, and gardening.  However, his favorite things to do are having long distance calls with his beautiful daughter, Alisa, and son-in-law, Dr. Isaac Bash, from Santa Monica, California (almost every night) and spending his life with his wonderful wife of 39 years, Michelle.
Dr. Edward B. Ruby has two offices:
1015 Chestnut St/Suite 910/Phila., Pa. 19107—215-955-7285
1501 Lansdowne Ave./Suite 203/Darby, Pa. 19023—610-534-6260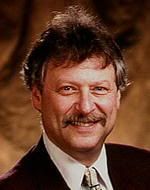 Photo Above: Dr. Edward B. Ruby
Listen to Diabetes Living Today® interview:
August 25, 2009 ~ Endocrinologist Dr. Edward B. Ruby from Thomas Jefferson University Hospital
August 25, 2009 ~ Endocrinologist Dr. Edward B. Ruby from Thomas Jefferson University Hospital
[ 53:37 ]
Play Now
|
Play in Popup