Diabetes Living Today®
radio program, provides listeners with education, inspiration and motivation to live healthy and well with diabetes. Whether you have diabetes or know someone who does
Diabetes Living Today®
radio program offers experience, insight, education and tips to manage life with diabetes. Through interviews, including "World Class" Research Scientist, physicians and people living with diabetes, living well tips and questions from the listening audience, host Kitty Castellini and Endocrinologist Dr. Joseph J. Fallon, Jr. are there every step of the way to offer guidance, advice, and most of all, support.
This week Kitty and Dr. Fallon will interview Dr. Stephen E. Weinberg from Cardiovascular Associates in Cherry Hill.  
Dr. Stephen E. Weinberg
Stephen E. Weinberg, MD, FACC, FACP was born and raised in New York. He attended the University of Delaware and has a degree in Chemical Engineering.  He then received his MD degree from Hahnemann Medical College in 1971 and trained at Upstate Medical Center in Syracuse, N.Y. in internal medicine. He completed his cardiology fellowship in 1978. From 1974 to 1976, he was in the Air Force and was stationed at Tinker Air Force Base in Oklahoma City as a Captain and then Major. He served as chairman of the Department of Medicine. He joined Cardiovascular Associates in Cherry Hill in 1978 and is Clinical Assistant Professor of Medicine at UMDNJ/SOM. He is the author of a book entitled "U.S. Healthcare on Life Support: Resuscitating the Dying System". Dr. Weinberg has lectured in various regions of the country on healthcare financing and also at the Wharton Healthcare MBA program at the University of Pennsylvania. His hobbies include photography, traveling and gardening. He married to Denise, for 39 years, who graciously puts up with his travel lust.

Photo Above:  Dr. Stephen E. Weinberg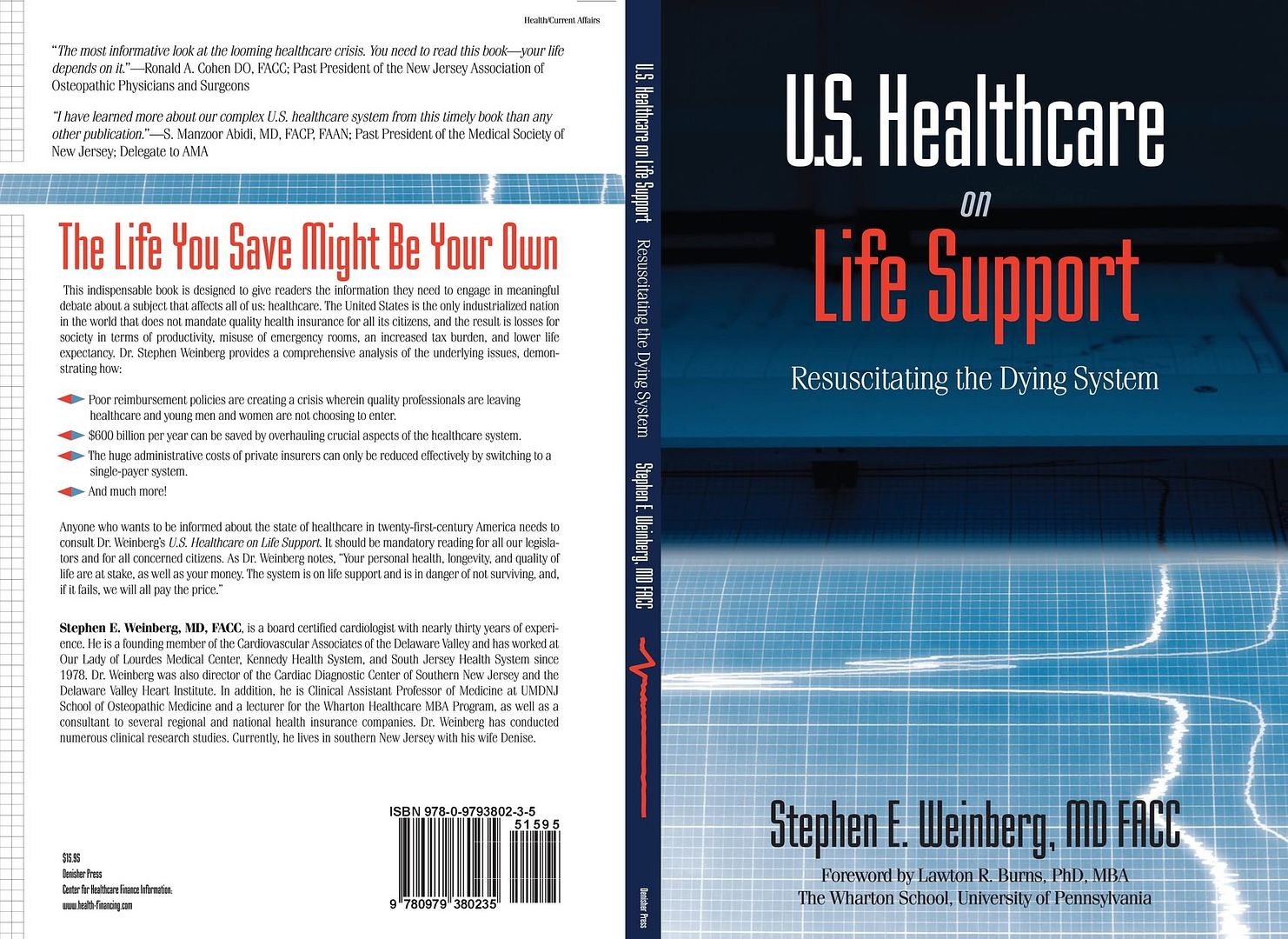 Listen toDiabetes Living Today® interview with Dr. Stephen E. Weinberg
October 20, 2009 ~ U.S. Healthcare on Life Support with Dr. Stephen E. Weinberg
{display_podcast]
October 20, 2009 ~ U.S. Healthcare on Life Support with Dr. Stephen E. Weinberg
[ 56:24 ]
Play Now
|
Play in Popup