Diabetes Living Today®
radio program, provides listeners with education, inspiration and motivation to live healthy and well with diabetes. Whether you have diabetes or know someone who does
Diabetes Living Today®
radio program offers experience, insight, education and tips to manage life with diabetes. Through interviews, including "World Class" Research Scientist, physicians and people living with diabetes, living well tips and questions from the listening audience, host Kitty Castellini and Endocrinologist Dr. Joseph J. Fallon, Jr. are there every step of the way to offer guidance, advice, and most of all, support.
This week Kitty and Dr. Fallon will Interview Dr. Eric Orth, Endocrinologist from Internal Medicine Associates, Bloomington, IN.  
Dr. Eric Orth
Dr. Eric Orth grew up in Oklahoma and went to college at Oklahoma State University.  He obtained his bachelors of science in physics in 1995 and my doctor of osteopathic medicine in 2000.  Dr. Orth completed his residency at the University of Illinois in 2003 and completed an additional year as chief resident of internal medicine. Dr. Orth finished his fellowship in diabetes, metabolism and endocrinology in 2006 at the University of Missouri.
Dr. Orth enjoys general endocrinology and has varied interests, including lipid disorders, bone metabolism disorders as well as performing thyroid US and FNA.  He completed certification for clinical densitometry and clinical hypertension.  Dr. Orth has been recognized by the NCQA for excellence in diabetes care.
He is currently practicing clinical endocrinology at Internal Medicine Associates, a multispecialty group in Bloomington Indiana, and has been working at IMA since graduation from fellowship in 2006.  Additionally, Dr. Orth performs lectures for the second year medical student students at Indiana University in Bloomington, as an assistant clinical professor of medicine.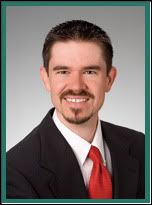 Photo Above:  Dr. Eric Orth
Listen to Diabetes Living Today® interview with Dr. Eric Orth
December 15, 2009 ~ Dr. Eric Orth, Endocrinologist
December 15, 2009 ~ Dr. Eric Orth, Endocrinologist
Play Now
|
Play in Popup