Diabetes Living Today®
radio program, provides listeners with education, inspiration and motivation to live healthy and well with diabetes. Whether you have diabetes or know someone who does
Diabetes Living Today®
radio program offers experience, insight, education and tips to manage life with diabetes. Through interviews, including "World Class" Research Scientist, physicians and people living with diabetes, living well tips and questions from the listening audience, host Kitty Castellini and Endocrinologist Dr. Joseph J. Fallon, Jr. are there every step of the way to offer guidance, advice, and most of all, support.
This week Kitty and Dr. Fallon will interview Jeff Frahm, Subway® restaurants and Ziv Alcalay, Vitazest® water on their new "Diabetes Friendlier Menu, Scoopit. 
Jeff Frahm
Jeff Frahm was the middle child of a conservative working class family in Ft. Collins, Colorado. At 17 and newly graduated from high school he boldly and courageously loaded all his belongings in his Volkswagen bug and drove across country to Phoenix, Arizona to start his career and future. Through true grit and determination over the next several years Jeff became a leader in his industry. His tried and tested failures did not stop Jeff from achieving his goals. Today as a top developer with a leading restaurant chain company Jeff rubs shoulders on a regular basis with millionaires who daily consult with him for business advice as well as strive to imitate his vision, motivational ability, and professional business approach.
"Keep Your Feet on the Ground and Reach for the Stars" has always been Jeff Frahm's mission statement in life and business. In 1991, at 21 years of age he moved back to Eureka Springs, Arkansas with his new wife to begin his career in Subway as a franchisee with his father. Starting at the "bottom of the food chain" he worked his way to the top of his game and in 2003 was personally recruited by the founder of Subway, Fred Deluca to work directly with him. As a result, he became the North American Development Manager for Subway Corporate overseeing 1000+ Subway restaurants in over 13 territories including Canada. His job in these corporate takeovers was to clean up and restructure teams of people not only on the corporate management level but also to motivate the existing franchisee pool to better perform and increase sales. Jeff has received many accolades for his work and his ability to be a visionary with the follow through it takes to achieve excellence. He is a skillful leader and teacher who inspires and empowers people to set and reach their goals. Several ideas created at these brainstorming sessions are now standard practices within these restaurants.
Changing Mindsets and Developing People to Reach their True Potential
If you were to ask anyone who has worked with Jeff for any period of time you would quickly find out he is a sought after genius in his field. His colleagues would tell you that he has incredible talent they wish they could better tap into and implement. His employees would say they are "loyal to him for life" as he pushes people to realize just how great they can be and doesn't accept excuses from himself nor those who work for him. His wife of 20 years would tell you he has truly developed into a well-rounded business and family man who pushes through obstacles most people never even try to break through, all this with a positive attitude. His friends would tell you he is a very well respected teacher and great role model for young people.
In 2008 Jeff became self-employed and currently is owner of MOKAN Franchise Development Inc. overseeing Western Missouri and Eastern Kansas Subway franchises. He also continues to be involved in ownership of restaurants that allow him to tap into his love for developing people.
In just 2009 alone Jeff has been asked to speak at multiple seminars and conventions throughout North America, both in the business realm and in his religious affiliation. On a great day for Jeff you would find him doing what he loves the most: speaking in front of large groups of people truly inspiring them to break through their negative mental barriers to become BETTER business entrepreneurs, BETTER parents, BETTER husbands/wives, BETTER people.
Photo Above:  Jeff Frahm ~ Subway® restaurants
Ziv Alcalay
Ziv Alcalay, born in Israel, immigrated as an infant to New York City in 1972 with his parents. Shortly thereafter, the three were joined in the US by Ziv's father's family consisting of Ziv's three uncles and their families.Aside from being a close knit family, they all shared a common goal of pursuing the "American Dream".  Each of the four brothers was motivated and accustomed to hard work. They viewed America as "The Land of Opportunity".  It wasn't long before Ziv's father and uncles immersed themselves into what was going to become a series of lifelong business partnerships.
These events were to eventually shape Ziv's values, dreams and life goals. Ziv was exposed to a perfect life balance of family members, who lived together, worked together and celebrated life together. This unique and exciting environment is what fostered Ziv's fascination with entrepreneurship.
His father recalls that even as a young boy, Ziv would often forgo spending time with friends outdoors in favor of sitting in on business meetings with adults 30 years his senior. By the time Ziv was a teenager; his insider exposure to the family business instilled in him a wealth of business knowledge, well beyond his years. At this point, Ziv had truly come to value both his tight knit family and the family business.
Ziv's high energy personality, coupled with his ambition for success motivated him to expedite his entry into the professional world. Ziv opted into an early admission business program at New York University at age seventeen and completed his double major degree in Finance and International Business by the age of 20.
During the course of his studies, he worked full time in the family commodity trading business, playing a key role in expanding it from a regional venture to an international enterprise.
Ziv's enriching childhood experiences taught him that "if there is a will, there is a way!" This motto still guides Ziv in every facet of his life today. His colleagues and peers know that he will not take "no" for an answer once his mind is set.
In his personal life, Ziv is a true family man. He cherishes quality time with his wife of 5 years and three young children.  Ziv has made it a personal goal to pass along to his children the importance of family and the values that he is guided by.  Ziv maintains a very active lifestyle physically, and is considered by many a 'health nut'. He often preaches to his peers the importance of a healthy body as a compliment to a healthy mind. He takes his good health seriously and considers exercise and overall wellbeing necessities of life rather than luxuries.
As COO and co-creator of VITAZEST Water, Ziv takes pride in marketing a product that truly delivers on the "good- for- you promise".  This product's nutritional profile is in line with Ziv's health beliefs. Furthermore, VITAZEST has been deemed by medical experts a safe and preferred drink option for people diagnosed with diabetes and pre-diabetes. VITAZEST is a contributor to diabetes research through The Diabetes Research Institute Foundation. VITAZEST gives back to the community with the ultimate goal of finding a cure for the disease.
Although, always on the move, Ziv is a down to earth individual who enjoys the simple things in life. His hobbies are working with children, playing the guitar, regular exercise and coaching sports. Ziv constantly reminds himself that he is blessed in many ways and never takes any of his blessings for granted.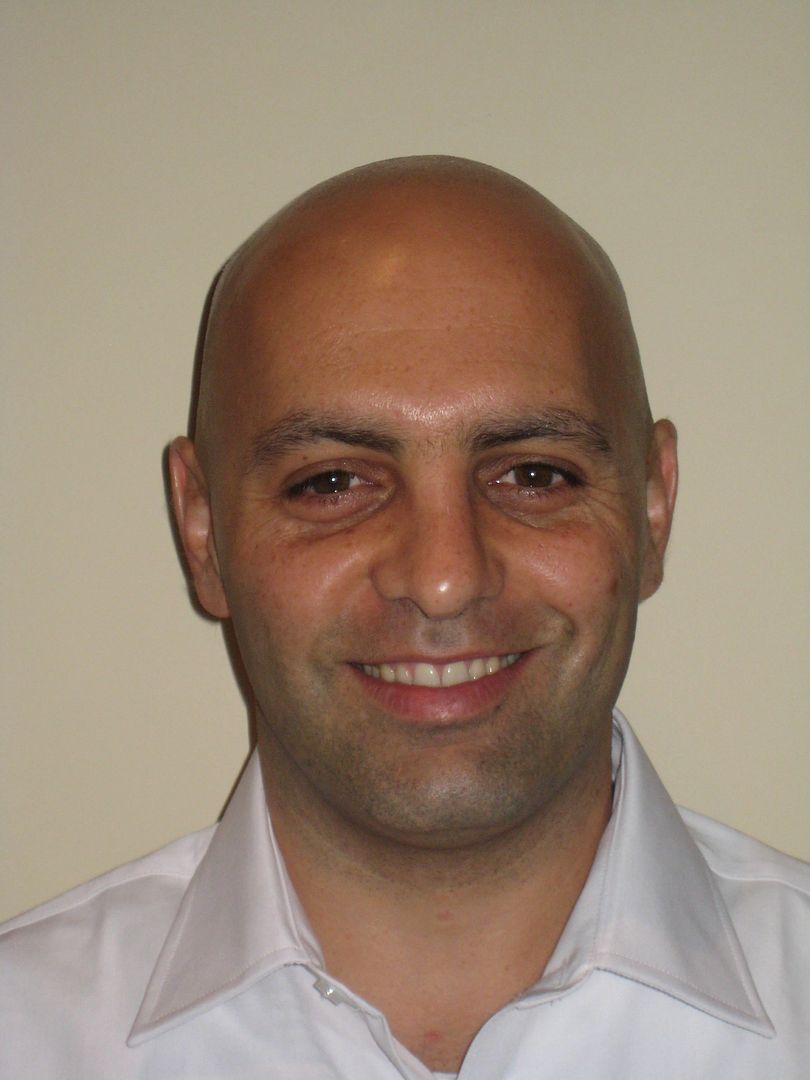 Photo Above:  Ziv Alcalay ~ Vitazest® Water
Listen to Diabetes Living Today® interview with Jeff Frahm (Subway) and Ziv Alcalay (Vitazest Water)
March 9,2010 ~ Subway® restaurants, Vitazest® flavored water and the Diabetes Research Institute Foundation launch the First Quick Service Restaurant "Diabetes Friendlier Menu, Scoopit!"  Now available in Kansas City
March 9,2010 ~ Subway® restaurants, Vitazest® flavored water and the Diabetes Research Institute Foundation launch the First Quick Service Restaurant "Diabetes Friendlier Menu, Scoopit!" Now available in Kansas City
[ 56:02 ]
Play Now
|
Play in Popup