Diabetes Living Today®
radio program, provides listeners with education, inspiration and motivation to live healthy and well with diabetes. Whether you have diabetes or know someone who does
Diabetes Living Today®
radio program offers experience, insight, education and tips to manage life with diabetes. Through interviews, including "World Class" Research Scientist, physicians and people living with diabetes, living well tips and questions from the listening audience, host Kitty Castellini and Endocrinologist Dr. Joseph J. Fallon, Jr. are there every step of the way to offer guidance, advice, and most of all, support.
This week Kitty and Dr. Fallon will interview Dr. LaDerrick Bullock, Dentist and his patient Kal Rudman, on Prosthodontics and esthetic-cosmetic restorations.
Dr. LaDerrick Bullock
Dr. LaDerrick Bullock, a well respected clinician, lectures nationally on implant restorations, dentures, color selection, and esthetics. Dr. Bullock limits his practice to Prosthodontics and esthetic-cosmetic restorations. Dr. Bullock has been recognized as Top Dentist by the Readers of South Jersey Magazine as well as by the dentist of New Jersey in recent polls by Philadelphia Magazine and New Jersey Monthly.  Widely respected in the South Jersey Dr. Bullock is often a resource for area Dentist when treatment questions arise.  Dr. Bullock also maintains a faculty position at Montefiore Medical Center.Dr. Bullock graduated from North Carolina Central University with a Bachelor of Science Degree in 1997. Dr Bullock then matriculated to the University of Medicine and Dentistry of New Jersey – New Jersey Dental School where he earned his Doctor of Dental Medicine Degree. After graduation Dr. Bullock completed four additional years of advanced training at Montefiore Medical Center / Albert Einstein College of Medicine New York City, earning a certificate in Prosthodontics. Dr. Bullock is recognized as a specialist in the restoration of teeth by the American Dental Association and the New Jersey Dental Association. Patients feel comfortable trusting their care to Dr. Bullock because he is caring, compassionate and has extensive experience in implants, crowns, bridges, veneers, dentures and partials. He has helped many patients with problems ranging from simple to complex. Bullock practiced in Cherry Hill, NJ before starting South Jersey Center for Advanced Dentistry. He is married to Tara Bullock, M.D. a Family Practitioner with Underwood Hospital. They have two children Aaron and Madison.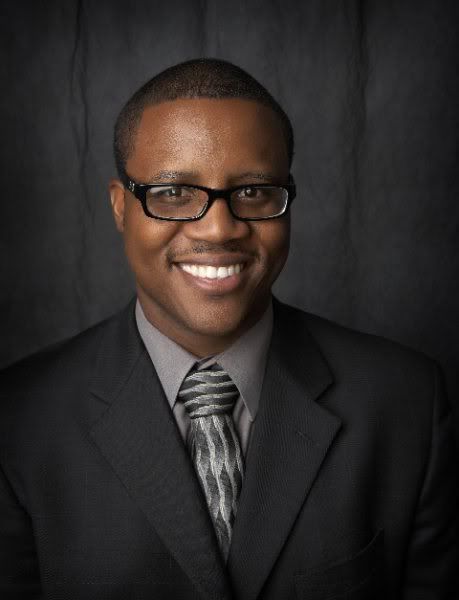 Photo Above:  Dr. LaDerrick Bullock
Kal Rudman
Philanthropist Kal Rudman is a music and show business pioneer and legend. As the founder and publisher of the nation's leading radio and music industry publications (headquartered in Cherry Hill, NJ), Rudman has an unparalleled track record for picking hits and forecasting trends. His six industry trades (led by The Friday Morning Quarterback) are invaluable reading for thousands of top music and industry professionals.
Rudman began his music and radio career as a Top 40 radio jock at WCAM in Camden. Initially, he juggled his popular late night show with his day job as a science teacher. Building his success on his passion for rhythm-and-blues, he was soon hired as Billboard magazine's first R&B editor.
A few years later, Rudman left to start his first trade publication. But he's never left the airwaves far behind. He continued to do local radio, as well as nationally-syndicated broadcasts. He partnered with Merv Griffin; became the resident music expert on the Today show; and is frequently recognized on the streets for one of his more unusual gigs – as announcer for the World Wrestling Federation.
But, over the years, his true love is "giving back." Kal and his wife, Lucille, have become noted philanthropists. The Kal and Lucille Rudman Foundation is particularly interested in education and public safety. They have created countless scholarships and awards for students of the arts, supporting police and firefighter training and helping children in need.
Here are some of Kal's current projects:
Kal helps underwrite the Health Tech program at St. Christopher's Hospital for Children. The program takes deserving students from the worst crime neighborhoods in the city and gives them an incredible chance to work with health professionals. Each school year, 30 students get paid to work 16 hours a week at the hospital. Each summer, the number swells to 50. Graduates of the program have gone on to work in cancer research, as respiratory specialists, and as children's vaccination specialist, among many other fields. The high school graduation rate of Health Tech participants is 98 percent. The Philadelphia public school average is 51 percent.
Kal pays for full scholarships for city firefighters to expand their education and horizons with a degree program at Holy Family University. For the past four years, dozens of firefighters have gone through the program majoring in fire science and fire safety administration. A significant focus of the course is major incident analysis, which focuses on responses to potential terrorism attacks. The program has been a boon for the individuals as well as the fire department. As a small thank you, the department has made Kal Honorary Fire Commissioner.
Kal's efforts often key on helping police and fire needs. He's paid for thousands of smoke and fire detectors to be given free of charge to the city's poorest residents. He's paid for new motorcycles for the police force, as well as for the training or narcotics dogs. He's currently working to build a lasting memorial to the firefighter victims of the city biggest conflagration.
Kal also sponsors a medical summer camp at Drexel University, where deserving Philadelphia high school students get to work with leading medical professionals as they shape a better future themselves and their families.
Kal and his wife Lucille's generosity and passion for the entertainment industry led to their support of the Kal and Lucille Rudman Institute for Entertainment Industry Studies at Drexel University. Their goal is to create an invaluable resource for Drexel's students who aspire to careers in today's diverse entertainment industry, and to create an academic center that studies, focuses and shapes the issues and trends of America's rapidly changing film, television, music, Internet and gaming businesses. As Rudman says, "Everyone has two businesses – their business and show business."
He bought all the equipment for Cherry Hill police department's mobile Kid-Cards program. The department uses the computer hardware and software to print identification cards for township children for parents and police to use if a child becomes lost. The program interlaces with the national Amber Alert.
For three years, he's paid tuition to send local police to Camden County College. Over 30 of them went there, on scholarship, to major in criminal justice and police science. He's bought police dogs for Cherry Hill. One of them is now completing narcotics training. He's paying for the design and building of a memorial to a recently slain Cherry Hill police officer.
The Rudmans are residents of Cherry Hill, NJ. Kal is a graduate of the University of Pennsylvania (B.A.) and Temple University (M.A.)

Photo Above:  Kal Rudman
Listen to Diabetes Living Today® interview with Dr. LaDerrick Bullock and Kal Rudman
March 16, 2010 ~ Prosthodontics and Esthetic-Cosmetic Restorations with Dr. LaDerrick and his patient Kal Rudman
March 16, 2010 ~ Prosthodontics and Esthetic-Cosmetic Restorations with Dr. LaDerrick and his patient Kal Rudman [ 56:08 ]
Play Now
|
Play in Popup