Diabetes Living Today®
radio program, provides listeners with education, inspiration and motivation to live healthy and well with diabetes. Whether you have diabetes or know someone who does
Diabetes Living Today®
radio program offers experience, insight, education and tips to manage life with diabetes. Through interviews, including "World Class" Research Scientist, physicians and people living with diabetes, living well tips and questions from the listening audience, host
Kitty Castellini
and Endocrinologist
Dr. Joseph J. Fallon, Jr.
are there every step of the way to offer guidance, advice, and most of all, support.
This week Kitty and Dr. Fallon will interview Dr. Matthew Wintle, MRCP from Amylin Pharmaceuticals, Inc.

Dr. Matthew Wintle, MRCP (UK)
Director, Research & Development Strategic Relations
Amylin Pharmaceuticals Inc.
Dr. Wintle graduated from University of Wales College of Medicine in 1997 and gained early clinical experience in clinical pharmacology & toxicology. Combining a career as an international rugby player with training in cardiology, respiratory, general, intensive and acute care medicine he was elected to the Royal College of Physicians (UK) in 2001. He joined Amylin Pharmaceuticals in 2002 providing physician oversight to all phases of Amylin's clinical development program with responsibility for drug safety analyses and regulatory submissions. Following the FDA approval of two first-in-class diabetes therapies, BYETTA (exenatide) and SYMLIN (pramlintide) in 2005 he joined Amylin Medical Affairs as Director of Medical Programmes to support their global launch. He established Health Outcomes research at Amylin in 2005, chaired the Amylin-Lilly data analysis team and led many aspects of their late-stage research. His current responsibilities include providing strategic input to Amylin's Research & Development programs with a lead role for their cardiometabolic research strategy and external communications with health care professionals, managed care, government, and business groups.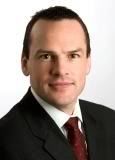 Photo Above:  Dr. Matthew Wintle, MRCP
Listen to Diabetes Living Today® interview with Dr. Matthew Wintle
May 2, 2010 ~ The Shifting Landscape of Type 2 Diabetes
May 2, 2010 ~ The Shifting Landscape of Type 2 Diabetes [ 56:55 ]
Play Now
|
Play in Popup