This week Kitty and Dr. Fallon will interview
Dr. Wendy Satin Rapaport
,
Clinical
Psychologist
. Dr. Rapaport is the author of
When Diabetes Hits Home; the Whole
Family's Guide to Living Well With Diabetes
. 
Dr. Wendy Satin Rapaport, L.S.C.W., Psy. D.
Wendy Satin Rapaport, L.S.C.W., Psy.D., is Adjunct Professor of Medicine and Psychology at the Diabetes Research Institute, University of Miami, and has specialized in individual, marital, family and group therapy for patients with diabetes for more than 20 years. A professional writer, Dr. Rapaport has published more than 30 articles on this subject, and frequently lectures around the country. In 1999, she was awarded the National Health Information Award for her book, When Diabetes Hits Home: The Whole Family's Guide to Emotional Health. In her book she addresses the challenges facing people with diabetes, both those who are newly diagnosed and those who have lived with diabetes for many years, as well as strategies for the management of diabetes through actions and attitudes for everyone involved.
For more information on Dr. Wendy Satin Rapaport click here.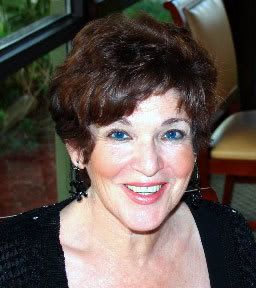 Photo Above: Dr. Wendy Satin Rapaport
Listen to Diabetes Living Today® interview:
10/21/08 ~ Dr. Wendy Satin Rapaport, Clinical Psychologist
[display-podcast]
10/21/08 ~ Dr. Wendy Satin Rapaport, Clinical Psychologist
[ 52:08 ]
Play Now
|
Play in Popup